Welcome to Kajakkompaniet located in the west of Kungsholmen
A perfect location if you want to explore Stockholm by kayak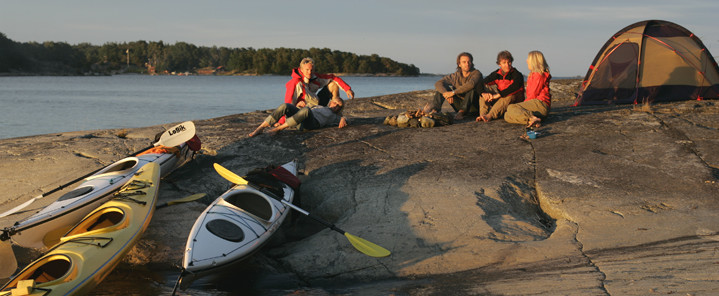 At our Kayak Center you can rent a single or double kayak and paddle by yourself, and we also offer guided kayaktours.
During the summer (june 10 – aug 20) we are open on weekdays 12-21 and 9-18 on weekends. From aug 20 we are only open on 9-18 on weekends. Please always prebook or call before you come. In case of bad weather and if we don´t have any bookings we may close down.
Our staff will help you with everything to make your day on the Stockholm water a day to remember.
Two of the most popular kayak trips in Stockholm are around Kungsholmen (9 km) or Långholmen (6 km). The first trip takes about two and half hours. On both trips you will explore the city and the beautiful nature around the "capital of Scandinavia". There are some beaches were you can stop for a relaxing break or go for a swim. Both trips are perfect for beginners.
You can book a kayak on our website: www.kajakkompaniet.se The rental price for a halfday (3 h) is 350 SEK for a single kayak and 550 SEK for a double kayak.
How to find us (with public transport):
Tunnelbana (subway) to station Kristineberg. Cross the street Nordenflychtsvägen (the street in front of the station) and continue on the street Hjalmar Söderbergs Väg and pass two grocery store on the right side. After 200 m take the stairs on the gable of the apartment buildings on the street Levertinsgatan. Behind the house there is a small track that goes down to the water. Follow this track and after 50 m you reach a red house and Kajakkompaniet. If you have any questions email us at:info@kajakkompaniet.se or call us at +46 (0)8 22 48 18.
Welcome // Kajakkompaniet